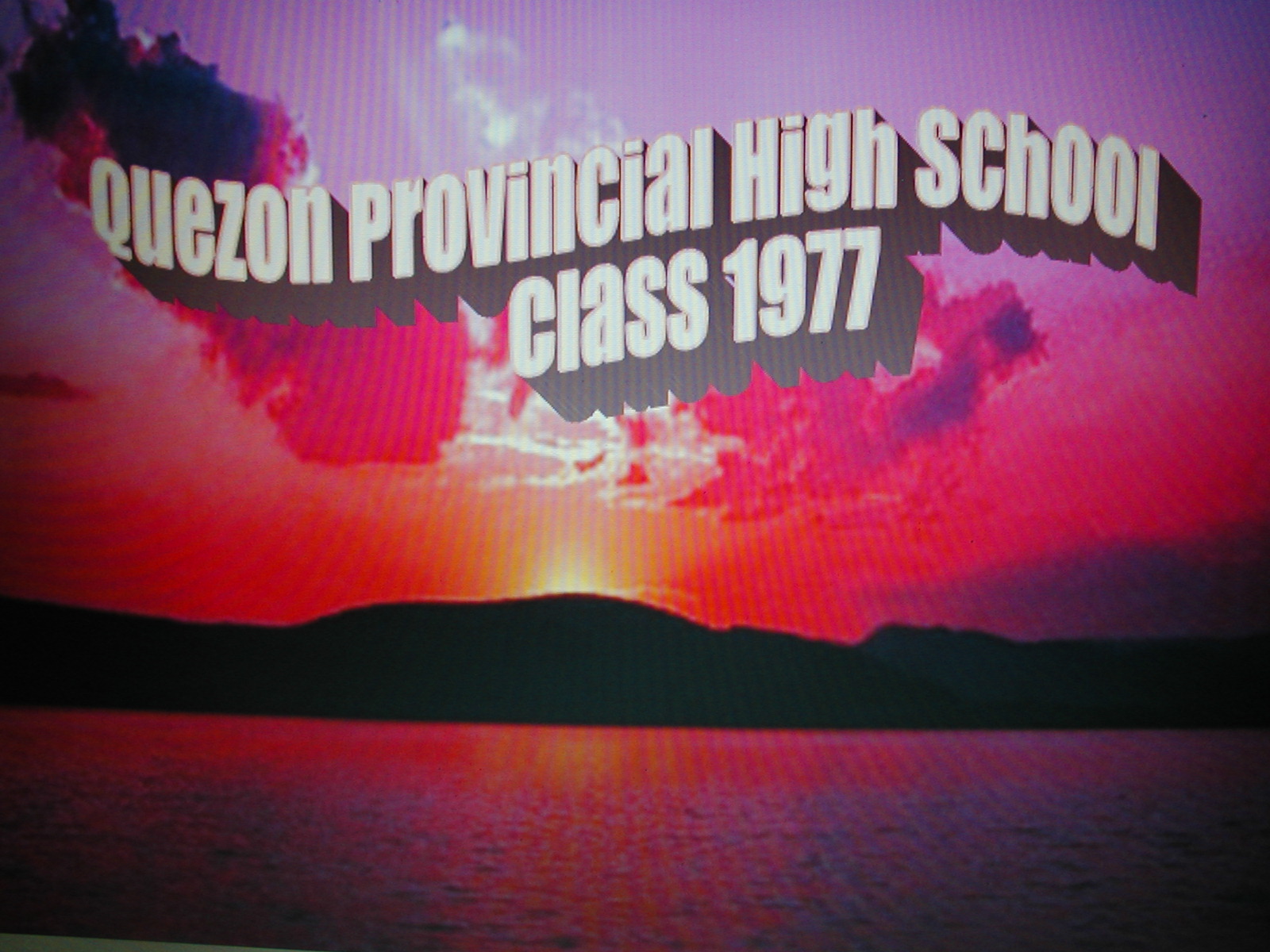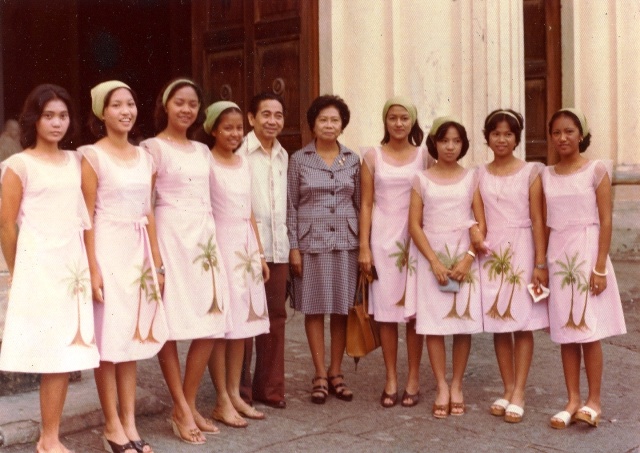 Home-Coming
Usherettes
from left: Florida Rances, Edna Sabiduria,
Marissa Centeno, Marites Parafina,
Mr. Capistrano, Ms. De Leon,
Aurea Anteno, Marites Caja,
Hilda Jabrica, Marites Donasales.
"Yes...They're the beauties
of our QPHS mga activo sila sa
mga programa ng ating eschol...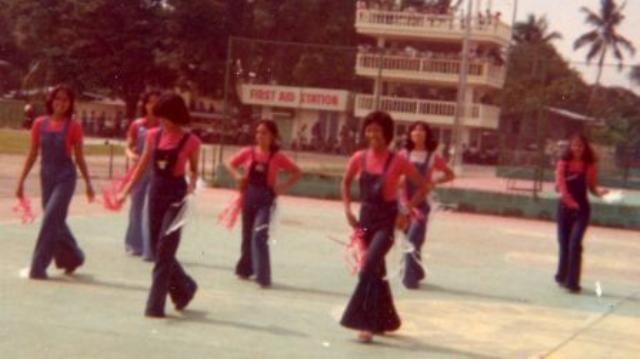 Intramurals
They performed Hawaii
five O-music danced Cheering Competition
from left:Aurea Antenor, Ruth Trinidad,
Marites Donasales. From left behind:
Bhea Macaraig, Leonila Remo, Hilda Jabrica
and Marites Parafina .
"Sila ang pang-laban sa sayawan
sa modern dance competition ng QPHS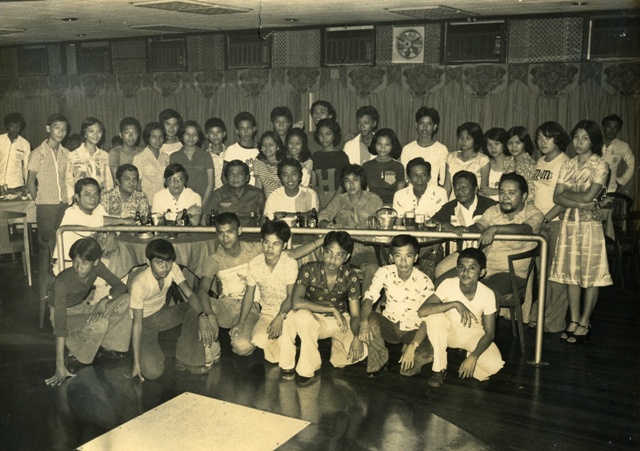 The delegation of representative
from different schools, October 1976.
Its was held in Antiqua Restaurant
with City Officials. The delegates
from our school namely:
Chona Morong, Romeo Sy, Jonathan Villasante,
Hernando Hernandez, Gerry Santos, Arnold Parale,
Renato Pavon,Richard Palomaria and Marites Parafina.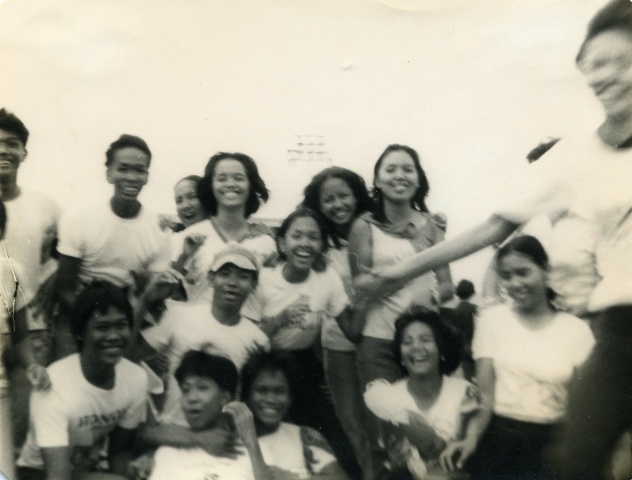 Seniors Day March 23,1977
CLASS IV-MV
Happy bunch!!!
From left front row:
H. Alcoreza, C. Eva, S. Jaca,
???,Standing in the back row:
A.Prieto, P.Flancia, Victoria Nicolas,
Maritess Parafina, C.Ramiro.

If you have any pictures, please kindly send it to us.
Mga Kuwento ng buhay2 at mga plano in future activities or events.
Salamap po!

More information about this web site please go to news and announcement menu.

Please send your information


This web site hosted by:http://www.tripod.com You can get your own web site for Free Home Page

The following information is created by QPHS CLASS OF 1977. Copyright Notice

Last Updated: 30-March 2007