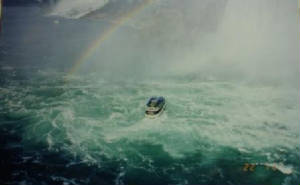 The ferry boat, you can see the rainbow under the water falls.
Length of brink: 2600 feet height: 167 feet volume of water: 600,000 U.S. gallons per second Interesting fact: According to the U.S.G.S. (United States Geological Survey) of Niagara Falls, it appears that almost 1/3 of the Canadian Falls lies within US Territory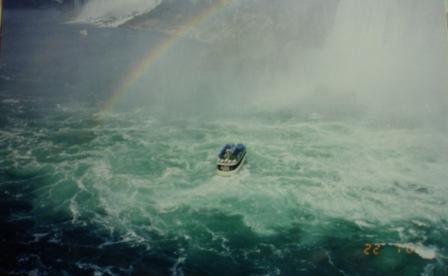 Very interisting view, Let's ride so that we can touch the rainbow and may our wish come true.